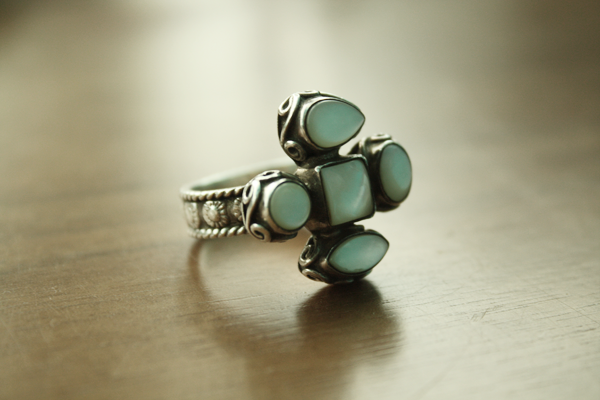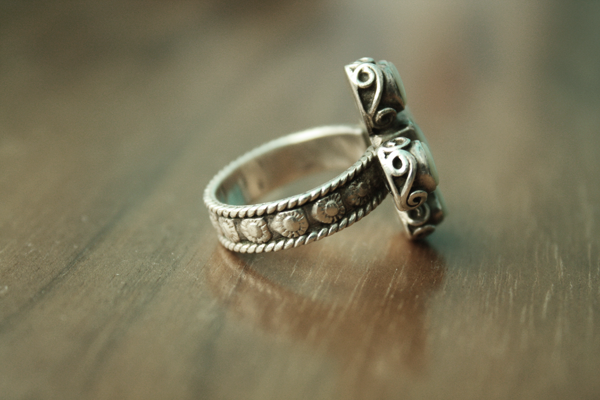 i went to my neighbour's house the other day because she was having her moving out garage sale and i got this really really pretty moonstone and tarnished silver ring. she's a jewelry designer and gets her products made in india. she only had 3 rings and the other really pretty cobalt blue ring was a size too small for my large fingers, sad. besides the ring, i also wanted to get this gorgeous turquoise, tarnished silver and black cord necklace which was such a statement piece. it was $95, a bit too much for me to afford at that point in time.
today i went to the library to study with my friend after my literature paper. imagine, going to school at 6:45am and having a paper starting at 7:50am and right after that, you get to go home and do whatever you want. a whole day, just for studying. i really should have taken my mom's advice of reading topics of what i've learnt everyday after school for about half an hour. maybe then i wouldnt be panicking about not being able to remember things. oh well, now i know.
also, i'm sorry about the largeness of the last post. i'll divide my favorites into parts next time round.